Automated Carelink uploads to your doctor
for simpler collaboration on your care.
Carelink™ Personal software is a free web based program that collects information directly from your diabetes management system. It allows you to generate reports that can be used during your doctor's visits and to monitor your own progress.
Frequently Asked Questions
Improved CarelinkTM Personal Uploads.
View and share reports in just a few easy steps.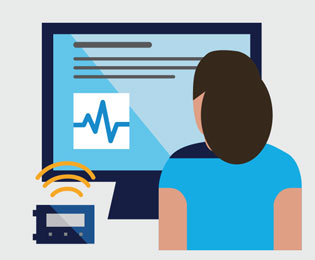 Install and upload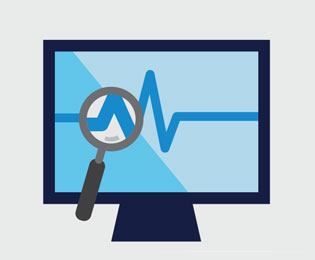 View your data
See the same reports as your doctor
Spot highs and lows
Discover patterns and trends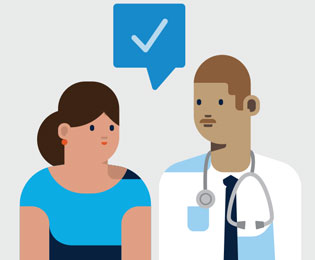 Collaborate
Your interactive demo

of CarelinkTM Personal Software starts here.
Get on the same page
with your doctor
ASSESSMENT & PROGRESS REPORT
This report is designed to help you view your glucose management while on your MiniMed™ insulin pump system. You can use this report with your healthcare professional to improve the duration of time spent in Auto Mode and determine what events caused some of your Auto Mode exits.
Get more out of
your doctor visits
WEEKLY REVIEW REPORT
This report generates weekly pump and sensor information for your MiniMed™ insulin pump system to show you the relationships between events. A total of 7 days can be displayed on each page.
Do a quick check or
take a deep dive
Sensor & Meter Overview Page 1
Just like the Therapy Management Dashboard, you get a summary of all your glucose, carbohydrate, and insulin information. It gives an overview of your glycemic control (daily, overnight, and at meal times).
Explore these interactive PDFs to see how Carelink™ Personal software helps people with diabetes, their doctors and their caregivers get on the same page for more effective therapy management.
You may be interested in
CareLink™ FAQ
Find answers to popular questions about CareLink™ Software.
More Details
GUIDES AND MANUALS
Gain a better understanding of your Medtronic Diabetes products.
More Details
CONTINUOUS GLUCOSE MONITORING
Monitor your glucose levels 24/7 with the accuracy of Guardian™ Sensors.
More Details
Corriveau EA, Durso PJ, Kaufman ED, Skipper BJ, Laskaratos LA, Heintsman KB. Effect of Carelink, an Internet-based insulin pump monitoring system, on glycaemic control in rural and urban children with Insulin Dependant Diabetes mellitus. Pediatric Diabets. 2008;9(4, pt 2):360-366.