The cost of Insulin pump Therapy
If you're living in Australia - the cost of an insulin pump is generally fully covered by your insurance provider depending on your level of hospital cover (assuming the appropriate waiting period has been served). In choosing the health fund that's best for you, it doesn't necessarily have to be the most expensive level of cover. If in doubt, check with your private health insurer for what is covered.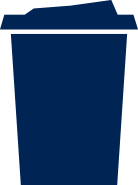 With eligible private hospital cover
The average cost1 to cover an insulin pump per day is:
NDSS SUBSIDISES 90% OF THE COST OF MEDTRONIC INFUSION SETS & RESERVOIRS
Get started on CGM for $750 with the CGM Protector Kit2 offer. Ongoing CGM subcription plans starts from:
OTHER OFFERS TO MANAGE YOUR PUMP THERAPY COSTS
BRIDGING THE GAP
---
Are you in the interim waiting period for private health cover?
---
NOW YOU MAY BE ELIGIBLE FOR A LOAN PUMP
JDRF T1
---
Provides means tested subsidies for Insulin Pumps
---
FOR PEOPLE UNDER 18 YEARS OF AGE
You may be interested in
BRIDGING THE GAP PROGRAM
Discover whether you qualify for the Medtronic Bridging the Gap Program.
More Details
T2 GRANTS PROGRAM
Do you have T2 Diabetes? You may be eligible for up to 90% off RRP for pump consumables.
More Details
CGM DEALS
Monitor your glucose levels 24/7 with the accuracy of Guardian™ Sensor 3.
More Details
Above costs are unique to insulin pump therapy vs multiple daily injections. Does not include additional costs related insulin, glucagon, test strips, wipes, and lancing devices.
Based on a Medtronic survey of the average cost of $3.28 per day for hospital policies with coverage for insulin pumps. Price of hospital policy is based on singles cover in NSW for a person under 65 years old, assumes no Lifetime Health Cover Loading and Base Tier Government Rebate included. The cost of the pump is generally covered by your insurance provider depending on your level of hospital cover.
Your credit card will be charged in two instalments. Make the first $375 payment on credit card, then six weeks after Guardian™ 2 Link and initial sensor box is shipped, the second $375 payment will be deducted and second box shipped. The CGM Protector Kit and associated products can only be used with Medtronic CGM. Offer ends 3 months after pump start. 3 The CGM subscriptions can only be used with a Medtronic Guardian™ 2 Link transmitter. Boxes of five sensors will be shipped periodically over 12 months. I.e. 1 box every month = 12 boxes a year. 1 box every 6.5 wks = 8 boxes per year. 1 box every 9 wks = 6 boxes per year. 1 box every 13 wks = 4 boxes per yr. With Guardian™ 2 Link sent with last box delivery. Payment on credit card taken at point of shipping. Cancellation fees apply. 4 Terms and Conditions apply. If you are an Australian Resident who has insulin dependent Type 2 diabetes and private health insurance, the cost of the pumps is generally covered by your insurance provider depending on your level of hospital cover. You can apply for this grant to access pump consumables at a reduced cost. Pump consumables are an essential part of insulin pump therapy.