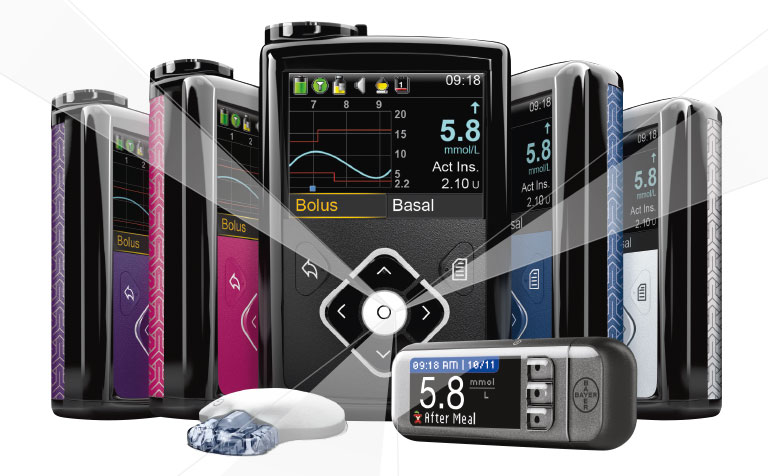 Our pumps come in a range of 5 colours - White, Black, Pink, Blue and Purple.
Many people with Insulin Dependent diabetes may benefit from an insulin pump without even knowing it. In general you could get better control with an insulin pump if you experience any of the following:
Fear of needles
Difficulty in managing highs and lows
Fear of hypoglycaemia, especially at night
HbA1c outside the target range
Reduced hypoglycaemia awareness
Concerns about long-term complications
Seeking more flexibility in everyday life
Talk to your healthcare professional about insulin pump therapy and whether it may be right for you. Hear from some of our ambassadors, about their experiences with insulin pump therapy.
Visit our patient stories or read Gareth's Blog 'To pump or not to pump – Things to Consider'
Smart new looks from the only insulin pump with SmartGuard™.