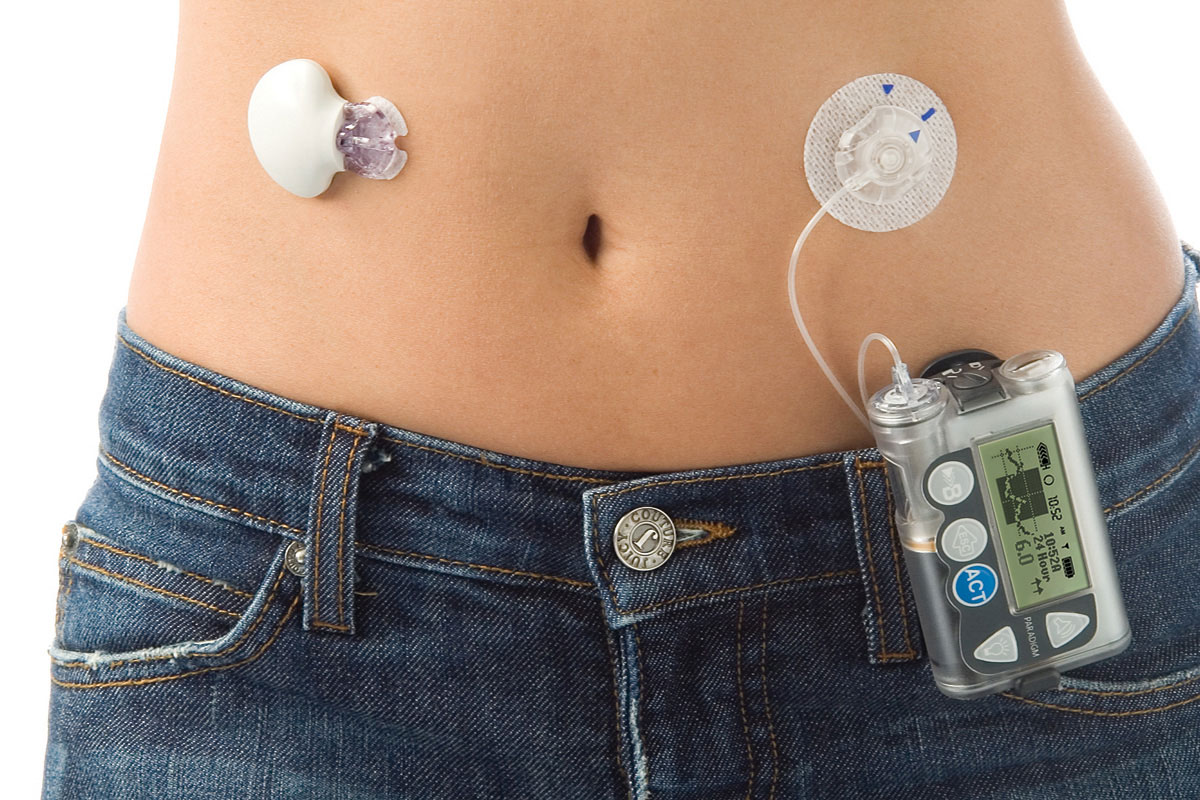 The MiniMed® Paradigm™ REAL-Time insulin pump is designed to emphasise ease of use, optimise safety and ensure continuous flexible insulin delivery. Here are the benefits at a glance:
Simple
Easy menu navigation simplifies insulin pump use.

Smart
Bolus Wizard™ calculator (click here to download fact sheet) simplifies insulin dosing and reduces calculation errors.
It uses a scientific 'insulin action curve' to protect you from hypoglycaemia by factoring in the amount of active insulin left in your body.

Reliable
Millions of safety checks each day ensure continuous, reliable performance.
Built-in prompts and reminders help you stay on track for good control.
Switch on 24/7 control with the Paradigm™ REAL-Time System
The Paradigm™ REAL-Time System was the first in the world to integrate advanced insulin pump therapy with Continuous Glucose Monitoring (CGM). It helps you cope with the challenges of controlling your diabetes, and high and low glucose levels, giving you REAL diabetes control around the clock.
It gives you the information you need to take action to control your glucose levels, preventing highs and lows, and protecting you against long-term complications. You get insights that fingersticks alone and HbA1c just can't deliver. Now you can experience the benefits you have come to expect from insulin pump therapy – freedom from the restrictions of multiple daily injections, the flexibility to eat, sleep, and exercise how you want, when you want, and now gain REAL insights to help you take action in ways never before possible.
Easy to wear, easy to use
Part of the MiniMed® Paradigm™ family of insulin pumps, the MiniMed® Paradigm™ REAL-Time insulin pump gives you these additional benefits.
Small in size so you can wear it almost anywhere – under your clothing in a leg pouch, thigh pouch, bra pouch, or on your belt like a mobile phone.
It delivers insulin through a soft tube called a cannula that sits under your skin for up to 6 days after being inserted in one virtually painless step. You can disconnect from the insulin pump easily and quickly for activities like bathing, swimming or changing clothes.
Continuous Glucose Monitoring is made possible through a tiny sensor you wear for up to six days at a time. Like the cannula, it is easily inserted using an automatic insertion device provided with the system.
Sensor data is sent continuously to a transmitter, a small lightweight device that attaches to your skin with a small, simple, adhesive patch. The sensor, transmitter and adhesive patch are all waterproof. The transmitter sends the data to the insulin pump through advanced radio frequency (RF) wireless technology.