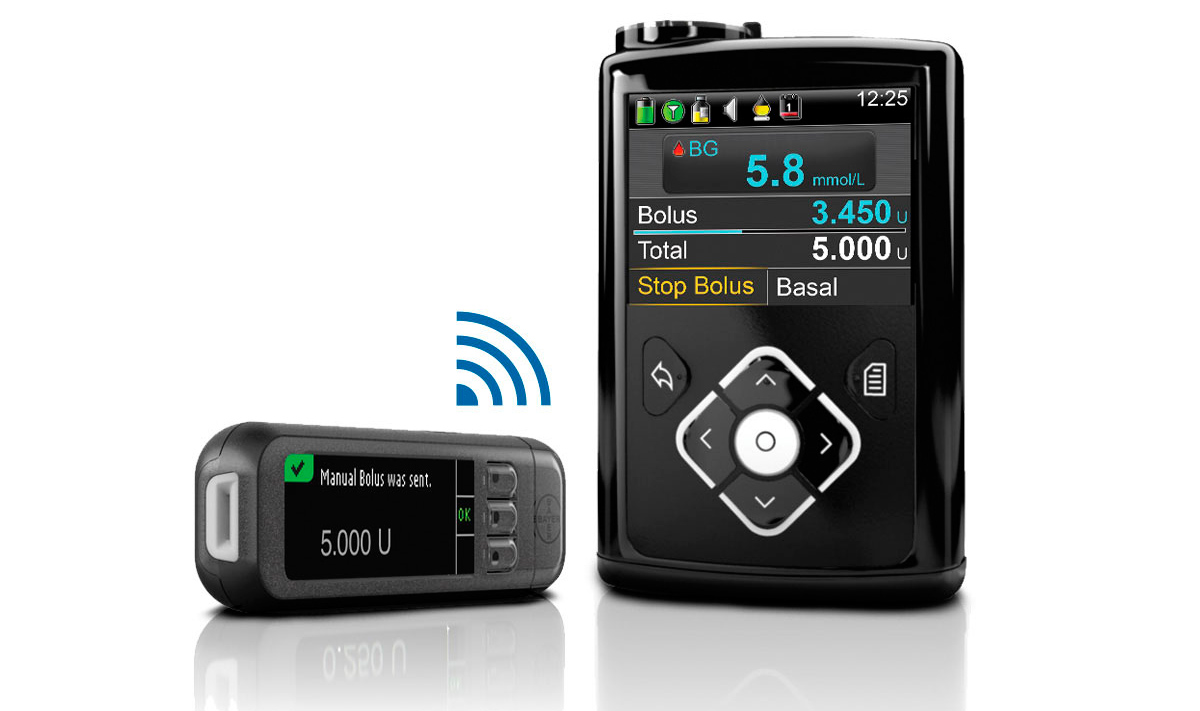 The new CONTOUR® NEXT LINK 2.4 blood glucose meter from Bayer is the only available meter designed to communicate wirelessly with the MiniMed® 640G insulin pump for seamless integration. CONTOUR® NEXT LINK 2.4 wirelessly sends blood glucose results directly to your Medtronic MiniMed® insulin pump to help save you time and effort. The CONTOUR® NEXT LINK 2.4 allows:
Bolus dosing at the touch of a button. Send a manual or pre-set bolus dose directly from the CONTOUR® NEXT LINK 2.4 meter to your MiniMed® 640G insulin pump.
Calibrates automatically with your Continuous Glucose Monitoring (CGM) system from Medtronic, if you use CGM.
Enjoy exceptional performance for results you can count on:
More accurate° readings can help you adjust your insulin bolus dose more confidently.
MultiPulse technology from Bayer ensures more accurate° glucose measurements, even when blood glucose levels are low*.
Accuracy is not affected by common interfering substances.
A modern design with multiple features makes CONTOUR® NEXT LINK 2.4 discreet and easy to use:
Smart, stylish and compact, with readings after a five second countdown
Simple to use and convenient
Second-Chance™ sampling tells you when to apply more blood if the first sample was not enough.
Convenient one-step download of blood glucose and insulin information to CareLink®.
*References are kept on file and are available on request; please contact your local Medtronic representative for copies.
°In comparison to Bayer Contour Link Meter