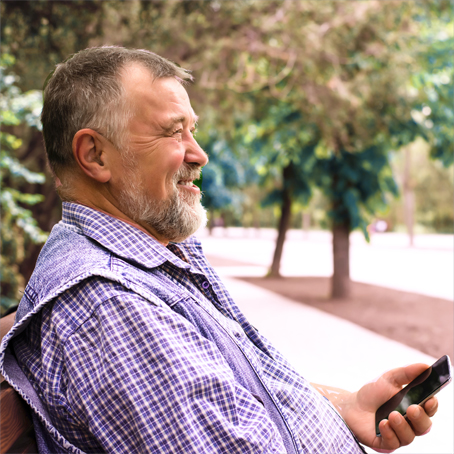 THE POWER TO LIVE IN YOUR HEALTHY
GLUCOSE RANGE
For too long, eligible Concession Card holders have carried the burden and expense of type 1 diabetes alone.
Now, with NDSS funding, you can be eligible for CGM that gives you the opportunity to live in a healthy glucose range.
These predictive alerts mean that you can avoid a low well before it can happen.
The power to

act before a low

Guardian™ Connect is the only CGM system that can alert your patients with T1D to potential highs and lows up to 1 hour before an event.

These predictive alerts mean that rather than treat a low, your patients can avoid one, well before it can happen.

The power to

SHARE SMS ALERTS

Setting SMS alerts or alarms between 10 minutes and 1 hour before a high or low gives your patients plenty of time to act.

They can also share these SMS alerts with up to five care partners, providing them with important support and giving them reassurance 24/7.

"Because I have had lows, I stay high to avoid them. I know it's bad for you in the long term but not in the short term."

Nicholas, 53-year-old Concession Card Holder

The power to

IMPROVE HbA1c

The ability to practice tighter glycaemic control can result in improved HbA1c.1

Knowing they will be alerted by SMS well before they might go low can raise their confidence to a new level.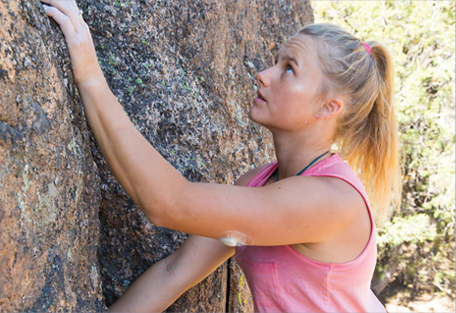 GUARDING WITH MORE ACCURACY
AND COMFORT
Introducing Guardian™ Sensor 3, our most accurate and comfortable sensor yet.
THE POWER OF
NDSS FUNDING
New NDSS funding can give eligible people, who previously couldn't afford CGM, the power to change their lives. See your healthcare professional to discuss whether you are eligible and if Guardian Connect is right for you.
Request a call today, to discuss the benefits of an Insulin Pump Therapy with a Medtronic Diabetes Therapy Consultant.
Be sure to discuss questions specific to your health and treatments with a healthcare professional.
1. For more information visit www.ndss.com.au/important-changes-to-the-ndss
2. Liebl A et al. Continuous Glucose Monitoring: evidence and consensus statement for clinical use. J Diabetes Sci Technol 2013;7(2):500–19.
3. Data on file.
4. Christiansen MP et al. Diabetes Technol Ther. 2017; Aug 19 (8): 446-456
5. Dexcom G5 Mobile System User Guide 2017 Accessed January 2019 from https://amsldiabetes.com.au
6. Reference to Libre FGM IFU