Living life to the full does not stop at diagnosis and many people with Type 1 diabetes continue to enjoy an active and adventurous lifestyle. Practicing sport and travelling around the world is all possible whilst maintaining a good glucose control.
Learn more about travel and exercise with an insulin pump.
Read the real-life stories of other people with diabetes and discover how they have found their way to better control. Discover how the pump can give you the freedom to help you lead you the life you want.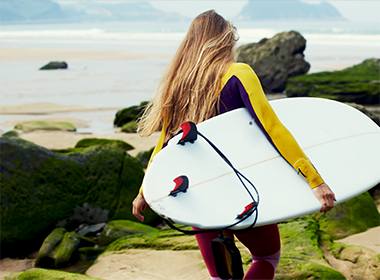 A passionate road cyclist, Jason is determined to continue to enjoy the freedom to exercise. It was a trip to an information evening that opened Jason's eyes to the possibilities of using a pump - something that he's been doing since 2010.
"SmartGuard® gives me peace of mind."
-jason
A lover of watersports, an avid traveller and a busy business owner, Sally has been using an insulin pump for more than 9 years to assist with her active lifestyle. Being on the pump has given her the flexibility to adjust her levels, whether she's trekking to Everest Base Camp, climbing Mt. Kilimanjaro or lying by the pool in Bali.
"It's such a relief to have SmartGuard® do the thinking for you."
- Sally
 
You may be interested in
SPORT
Experience less challenges for a stronger performance.
More Details
TRAVEL
Discover how you can find peace of mind to enjoy your travels.
More Details
CONTINUOUS GLUCOSE MONITORING
Monitor your glucose levels 24/7 with the accuracy of Enlite™ Sensors.
More Details