Managing type 1, a full time job and two children
Wednesday, November 11, 2015 - 14:46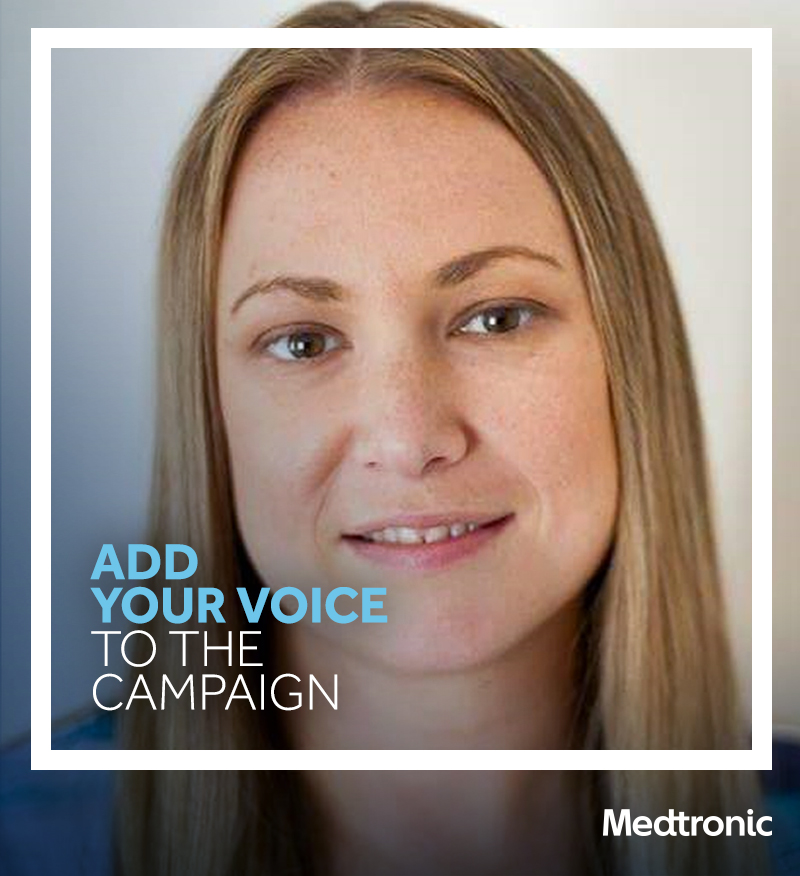 Even with a full time job, people living with Type 1 are struggling to afford the extra $80 per week of CGM without a government subsidy. That's why we're supporting subsidised CGM to be approved by the Federal Government and asking people to share their #SmartGuard® story.
Read Rebecca's #SmartGuard® story to see how a young mum with Type 1 diabetes strives to manage her Type 1, a full time job and two children.
Dear Sir/Madam,
I am a Type 1 Diabetic having being diagnosed over 1 year ago.
I am a Mum of two children under 4, I work full-time and having the time to manage my diabetes is a difficult task.
I will be going on an insulin pump in two weeks and am looking forward to better health.
Throughout the process of obtaining an insulin pump I was very disappointed to learn that Continuous Glucose Monitors are not government subsidised and would come at a hefty cost which I cannot afford with a young family at an approximate cost of $80.00 per week in addition to my consumables for my insulin pump.
As a busy working Mum to have a Continuous Glucose Monitor sending my blood readings to my insulin pump rather than having the extra steps to do finger pricks and entering my readings into my insulin pump would not only be time saving in my hectic life but will remove the risk of having dangerous low blood sugars as my insulin pump would shut off and sound an alarm.
Without the Continuous Glucose Monitor I risk having low blood sugars which is a common occurrence due to my hectic life as I may not be doing finger pricks as often as I should.  I worry that when I am with my children what will happen if I have a low and I don't recognise that I am having a low, how will my 1 and 4 year old know what to do if I am passed out on the floor of a supermarket or at home.
I believe that my story is evidence enough that the Continuous Glucose Monitor needs to be subsidised by the government.  Without the Continuous Glucose Monitor my short term and long term health is at a cost to the government which will be at a greater cost than the government subsiding the Continuous Glucose Monitor.  This is evidenced in my family history of diabetes with my great uncle having both legs amputated and my uncle having several arteries replaced in this legs.
If the Continuous Glucose Monitors were subsidised and that I could afford access to same then I believe that they may save my life, give me a better quality of life and limit the long term side effects of having diabetes.
Kind Regards,
Rebecca Dabley
Used with permission. The views and opinions expressed are those of the individual poster or author and not representative of Medtronic or of the third parties referenced.
Rally your MP
You can share your story by emailing your MP using the guide below. Simply follow these three easy steps and insert your story into the template. For your reference, we've included an example from Ros.
Step 1
Find your MP's email address here. http://www.aph.gov.au/Senators_and_Members/Members
(If their address isn't there, send the email to department@treasury.gov.au)
Step 2
Open the email and paste in your MP's email address.
Step 3
Add your own #SmartGuardStories about how CGM has changed your life. Then hit send.