LAYLAH'S STORY
Sunday, November 11, 2018 - 14:45
The 640G along with my SmartGuard® technology has made my life so much easier. It has helped me live my life as a normal teenager and helped my mum trust me and allow me to do a lot of things us teenagers like to do!
This year I started year 7. Starting high school is a very stressful time for anyone, without also trying to control their sugar levels at the same time. But the SmartGuard® technology made it all so simple. My pump and CGM have changed my attitude towards my diabetes management, which has improved my attendance at school. I think I've only had one or two days of all year because of my diabetes, meaning I'm not missing out on any valuable lessons and has helped me improve in all areas of my school work. It also has helped my teachers be able to help me keep on top of my sugar levels and help me focus in class without having to treat hypos and miss class work.
This year I also decided to start playing netball. SmartGuard® helped a lot during games because if my sugar dropped, it would stop my insulin. But the best part about SmartGuard® is during the nights following my netball game, I would have delayed hypos. My 640G and auto suspend helped me get a good night sleep and make my mum feel safe that my pump would stop my hypo from happening.
The 640G and its SmartGuard® technology was put to its test recently when my family and I went on a ten-night cruise to New Caledonia and Vanuatu. Cruise ships are so amazing, and the excitement of the trip was soon caught when my pump suspended as we were checking in and going through customs, I was 5.5 and dropping. We continued through and next time I looked at my pump, I was 6.3 and my pump was active again! We completely avoided having a hypo!!!!! While on the cruise there were many other times while I was swimming, watching a movie, doing the flying fox, hanging with friends and even doing tours on the islands that the auto suspend technology saved me from having a hypo or having to treat one. It made me feel so safe and secure. My pump was so amazing on our holiday as I could have so much fun with my friends and family without having to let my diabetes control me, I felt so relaxed. My mum was even able to spend some time with other parents without worrying about where I was on the boat and what my sugar levels were. My mum really needed this break!
The 640G with SmartGuard® has been a huge assistance and fantastic tool in the treatment of my diabetes. It has been so trustworthy and easy to use. SmartGuard® is the best technology ever!
---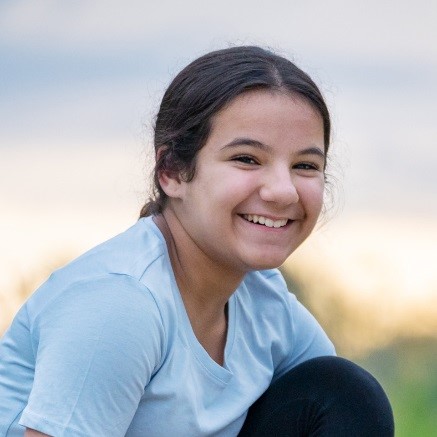 Laylah
Living With Type 1 Diabetes
Diagnosed with Type 1 diabetes at the age of 8 years old, Laylah's insulin pump and CGM helps her to do the things she loves to do – playing netball, holidaying and doing well at school! The pump has changed the way Laylah thinks about her diabetes management and has given her mum some peace of mind.
This patient testimonial relates to an account of an individual's response to treatment. The account is genuine, typical and documented. The views and opinions expressed are those of the patient or author and not representative of Medtronic or of any third parties referenced. The response other persons have to treatment could be different. Please consult with you healthcare professional for information on whether the treatment is appropriate for you.*The information provided in this blog is an individual account specific to the writers experience in the management of their own diabetes. Before considering any changes to your diabetes management you must consult with your healthcare professional.