Una: A Change of Pace
Thursday, May 4, 2017 - 23:42
I have been a Type II Diabetic for some time over 30 years. At diagnosis I was instructed to follow a diet and I was prescribed oral medication. As the years passed I developed an unrelated condition that one day led to me being rushed to Manly Hospital. Due to the circumstances that prevailed at the Hospital, Doctors immediately put me on Insulin without allowing me to return to my previous medical regime. From that time I persevered with those dreadful needles experiencing extreme discomfort.
A year ago, my new Endocrinologist suggested the partial removal (my idea from desperation) of two thirds of my stomach. However, as I was not even eating huge portions of food anyway, it appeared to me why should I subject myself to such radical surgery?.
With this dilemma, the suggestion was then put to me would I be interested in trialling the MiniMed® 640G Insulin Pump. From here my general health and wellbeing improved, with huge weight loss and stabilised sugar readings my husband John always said, "I've got my wife back".
My first experience with a Representative from Medtronic was a visit to our residence and providing a very comprehensive and informative talk. After this talk I felt I would be able to handle the pump. I never thought what a life changing experience this pump would provide to me, my quality of life improved remarkably.
The experience and reception that I received at the Head Office at North Ryde, was nothing but exceptional. The staff guided me on several occasions to ensure that my knowledge of the equipment was adequate so as to receive the full benefit of the Pump. This included the fine tuning and all the aspects and benefits the equipment delivers.
The guidance and service I've received beyond starting on the pump has been exemplary and I couldn't be happier as most organisations often are not interested in you or anything once the Sale has been made.
This pump has not only changed my life it has given me more energy, stamina and a great will to win over this disease and I will always be indebted to Medtronic's for producing such wonderful product that has change my life for the better.
---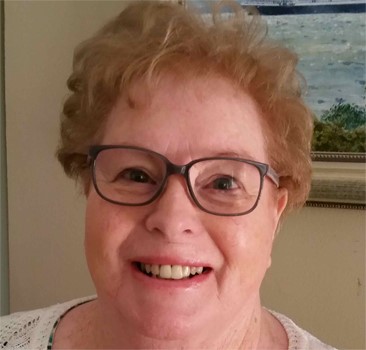 Una
Medtronic Diabetes Australia Ambassador
Living With Type 2 Diabetes
After many years managing her diabetes with oral medication, she experienced an unrelated medical complication which caused her to move to injections. Not long after starting on her pump Una became an ambassador for Medtronic in late 2016. Her husband explained to their Medtronic Clinical specialist, "It's like I've got my wife back".
---
This patient testimonial relates to an account of an individual's response to treatment. The account is genuine, typical and documented. The views and opinions expressed are those of the patient or author and not representative of Medtronic or of any third parties referenced. The response other persons have to treatment could be different. Please consult with you healthcare professional for information on whether the treatment is appropriate for you.
*The information provided in this blog is an individual account specific to the writers experience in the management of their own diabetes. Before considering any changes to your diabetes management you must consult with your healthcare professional.