IT'S LIGHTER!
Thursday, January 19, 2017 - 20:47
We understand that having an insulin pump that fits in well with your lifestyle is important to you – allowing you to have freedom and flexibility every day.
One of our newest patients on the MiniMed® 640G transitioned from an alternative insulin pump available in Australia. She shared that although her previous insulin pump may appear smaller due to the size of its screen; the MiniMed®640G when worn for the first time, was much lighter than she anticipated – "Gee – it's lighter!"*.
With the MiniMed® 640G System, you can experience discreet pump therapy with:
Remote blousing – so you can Bolus™ anytime, anywhere without hassle;
Automated Bolus™ Wizard™ calculator – for easier dosing
Automatic blood glucose data to your insulin pump – so you can manage your insulin more conveniently and precisely
A side-by-side comparison of an alternative insulin pump with the MiniMed®640G shows how looks can be deceiving.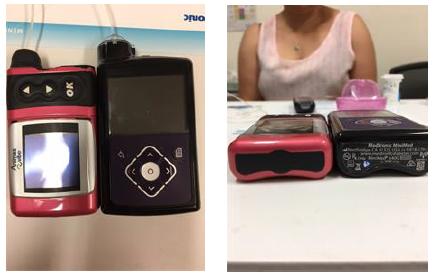 Dimension Comparison of Medtronic Insulin Pumps & Other Insulin Pumps Available in Australia1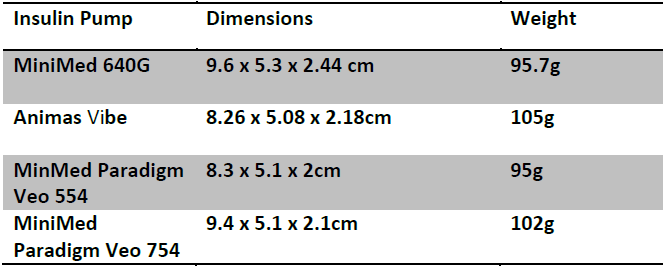 1. Animas Vibe product page, specifications tab (http://amsldiabetes.com.au/item/animas-vibe/)
*The views and opinions expressed are those of the individual poster or author and representative of Medtronic or of the thirds parties referenced.