A year of firsts!
Thursday, January 21, 2016 - 16:59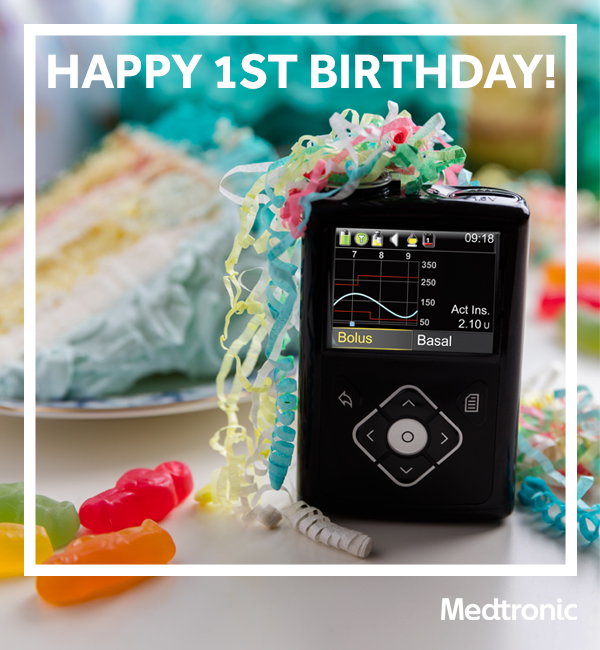 Our first year has truly been a year of firsts!
The first time with sensors, which are amazing, lifesaving! The first time seeing hypoglycaemic episodes be stopped... before they even get a chance to get started, thanks to SmartGuard®. The first year of going swimming with a pump on.
The first year of school, and hearing from the teachers how easy they found the MiniMed®640G System, and how it helped them manage Xavier's Diabetes at school easily. The first year of new carers at daycare, and hearing how they found the MiniMed®640G System so easy to navigate – just like a smart phone.
The first time travelling overseas, an exciting and amazing opportunity, and having the MiniMed®640G with SmartGuard® with us made the experience easier, being able to correct highs from excitement…. And stop lows from excitement! The first year, since Xavier was diagnosed, that we, as parents, have been able to sleep through the night, safe in the assurance that the 640G with SmartGuard® will be there for Xavier, stopping Hypo's.
It has been a fantastic journey so far, we are loving every minute, living our lives to the fullest, all with the MiniMed640G with SmartGuard, and Medtronic right there with us!
Happy first birthday MiniMed®640G – looking forward to many more!
Naomi Hames, parent of Xavier, first child in the world to receive the MiniMed®640G Insulin Pump System upon it's commercial release, and 5 year old boy from Perth, Australia
The patient is a member of the Medtronic Patient Ambassador Program. This patient testimonial relates to an account of an individual's response to treatment. The account is genuine, typical and documented. The response other persons have to treatment could be different. Please consult with your healthcare professional for information on whether the treatment is appropriate for you. For more information please speak to your healthcare professional or log on to: www.medtronic-diabetes.com.au.