How a bridge climb changed my life
Wednesday, September 24, 2014 - 13:07
David Barnes' Story
Diagnosed with Insulin Dependant Diabetes at a very young age, David lived most of his adult life with the fear that he would share the same fate as his father, who died of diabetes-related complications when David was just 10 years old. He hid his diabetes, not wanting to share his history with anyone, testing his blood sugars irregularly and maintaining that management of his diabetes using multiple daily injections 'was fine'. Until it wasn't… This is his story.
---
For people with Insulin Dependant Diabetes wanting to climb the Sydney Harbour Bridge, it is possible to carry jellybeans and a blood glucose test machine. Just ask David Barnes. He once had a hypo at its summit.
"I was working as a climb instructor when I had the hypo. My climb group was safe but I was evacuated off the Bridge. My endocrinologist then worked with me and my employer to develop systems which could manage my condition safely whilst leading climbs on The Bridge, and now other Climb Leaders have access to this too. In some small way, I like to think I helped pave the way for other people with Insulin Dependant Diabetes to safely add this adventure into their lives."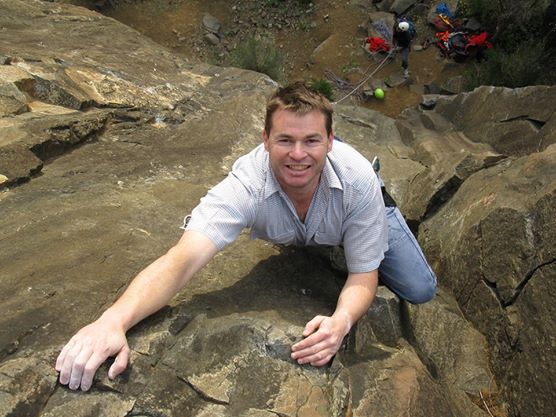 Yet while David believes "all things are now possible" he is quick to warn that "diabetes is a serious condition and to avoid complications requires discipline and perseverance".
Currently in his early 40s, David was diagnosed with Insulin Dependant Diabetes when he was three years old. Like all people diagnosed with Insulin Dependant Diabetes in the 70s, David initially relied on multiple daily injections (MDI) to manage his condition and thought that "doing the needle thing was fine", a mindset that he held until his late 30s.
According to David, "I had a HbA1C of 9-10, coupled with depression, weight gain and irregular hypos, so maybe I was not fine, but I never really associated these things with poor management of my diabetes. It wasn't until a Diabetic Nurse highlighted the association – and suggested insulin pump therapy as an alternative – that I really reclaimed my life."
David also lived most of his adult life in fear that he would share the same fate as his father who died of diabetes-related complications when David was just 10 years old. He hid his diabetes, not wanting to share his history with anyone, and testing his blood sugars irregularly. Pump therapy changed this.
After starting pump therapy I regained control almost immediately.
"My pump has transformed my life. I have had diabetes a long time and have achieved a lot but I was beginning to feel the strain, my body was getting tired and I was feeling depressed. After starting pump therapy I regained control almost immediately. I began to test regularly again and have maintained that. My depression left and I found myself back to the guy I used to know; outgoing, adventurous and raring to perform. I have ventured into new sports that I would not even dare try before, when the diabetic outcome was so unpredictable."
David has always led an active life. At 21 and at a time when some clinicians recommended against intensive physical exercise for people with Insulin Dependant Diabetes for fear of the strain they placed on their bodies, David climbed The East Buttress of El Capitan in Yosemite Valley, more than 500m of vertical granite. He also achieved many first ascents in Sydney that even today are acknowledged as difficult.
In 2013, he took up running and ran his first half-marathon and sprint triathlon. The re-introduction to intensive exercise also prompted David to try using continuous glucose monitoring (CGM). For the first time, David was able to determine the impacts of specific foods on his blood sugar levels (BSLs), and how this transpired at different times of the day, with different activities. This new knowledge was particularly important in his running training (both in the lead up to and during an event) and in tracking night-time readings.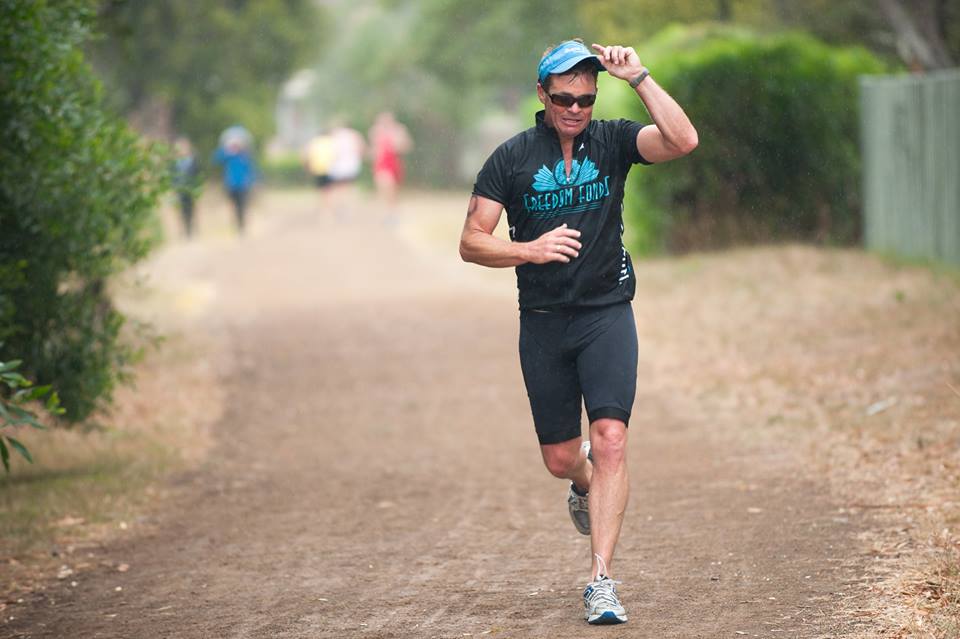 "CGM is really beneficial during extended sporting activity as you do not have to stop and check BSLs all the time. You can use the CGM to give you a ballpark figure of where you're at and at times prevent lows or highs as you could see the trends on your CGM. I've also experienced when, through use of CGM, my pump has suspended insulin delivery following the Low Glucose Suspend alert. It's happened a few times – at night, after vigorous exercise. At both times I received a warning and suspended the pump."
"My mum was always right beside me (with a bag of jellybeans) when I was growing up. When I was little, the syringes were huge and she would chase me around the house and pull me out from under the table to give me my injections. I was so afraid of them – I hated needles. Then, as a teenager I struggled to play team sports because of low blood sugars, but one day, mum saw an advertisement for a wilderness expedition where young people would follow the steps of an explorer through the Blue Mountains (NSW). I joined up and never looked back. Instead of feeling on edge with my diabetes, I was now taking it to the edge and adventure sports like rock climbing, caving, bushwalking and canyoning became a part of my life," he said.
David was also assisted through these times by early diabetic camps where he completed his first independent injection. "I remember going home from camp and showing my parents that I could inject myself on my own. They were so proud of me. Some kids kick their first goal in footy, some get their car licence and this becomes the benchmark moment of their childhood. For me, injecting insulin on my own for the first time at diabetes camp, that was mine."
"However as I entered adult life I was given a number of challenges with diabetes and a system that did not really recognise fit, active diabetics. When I was in my early 20s I was climbing in the Blue Mountains with friends and after a big day out, fell into a coma whilst sleeping on a stranger's floor. I woke up three days later in hospital. It could have killed me and my endocrinologist said he wanted me to quit climbing. It was not the advice I wanted to hear, but I also wasn't managing the risks appropriately."
"I have never had the belief that diabetes made me any different. Having had it since I was small means it's always been a part of me, it's who I am. Even now I still have a hunger to push my body. My diabetes has been the driving force and I owe it some thanks, as it's motivated me to try some amazing things."
I now know I can have a quality of life which was not as certain when having to inject multiple times a day.
David has travelled the world as a senior adventure guide, led expeditions across Tasmania and the Kokoda Track, been a counsellor at a diabetes camp in the United States, and a Climb Leader on the Sydney Harbour Bridge.
While David believes the "more a diabetic tests, the more they have the choice to take control of their Insulin Dependant Diabetes", he recognises cost as a prohibitive factor in his ability to use CGM. Without Government reimbursement or availability through an alternate funding scheme such as the NDSS, the technology is expensive. David is concerned that this will prohibit vulnerable members of the diabetic community from having access to CGM.
"Having tests 24/7 is gold. I think the more active diabetics and the ones with poor control are the ones with the most to gain. I know I can still do tests and gain information on my BGLs, but this is only a token of the information CGM supplies. Diabetes will come back to bite you if you don't look after yourself, which is why I am such an advocate for pumps and for CGM. I now know I can have a quality of life which was not as certain when having to inject multiple times a day and with large doses of insulin which opens you up to highs (time between injections) and lows (excessive insulin in the system)."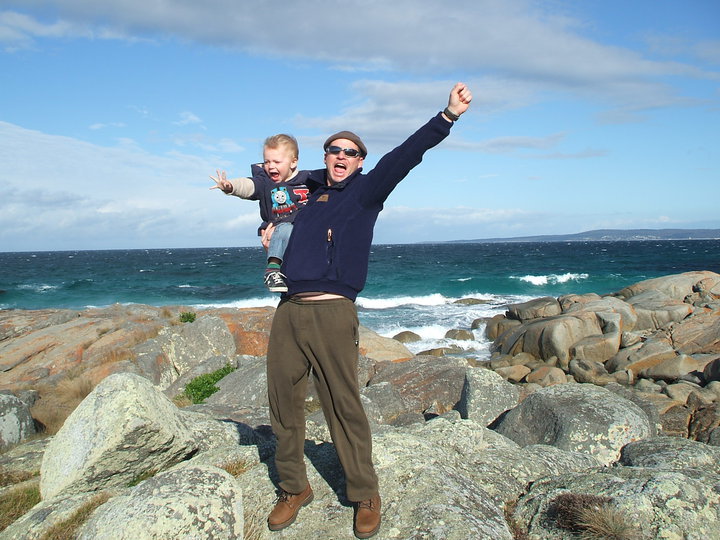 David's HBa1C level is now consistently in an appropriate range to indicate good control of his diabetes – a state that isn't lost on David or his Diabetes Nurse. "My nurse told me, 'David you are going to live well and to be an old man, your father would be proud.' I cannot put into words how deeply personal that was, and the reconciliation I made with my diabetes that day continues."
The patient testimonial relates an account of an individual's response to the treatment. The individual's account of his response is genuine, typical and documented. However, the individual's response does not provide any indication, guide, warranty or guarantee as to the response other persons may have to the treatment. The response other persons have to the treatment could be different. Responses to the treatment can and do vary; not every response is the same. 1205-042014