HEALTH HIGHLIGHT - CGM HAS MY BACK
Friday, October 19, 2018 - 16:07
Navigating the world whilst living with Type One Diabetes does not limit us. We are capable of doing very ordinary things in extraordinary ways. One of the many ordinary things that I do is attend ParkRun on a Saturday morning – a free community-organised 5km timed event where many assemble all around the world to walk, push (prams), pull (dogs) or run. For me, this is an opportunity to get a little sweaty before meeting friends for breakfast, having a long coffee with my partner, or getting my exercise in before a busy weekend. Is this possible with Type One? You betcha.
I have some amazing tools at my disposal. I use a Bayer blood glucose meter, Guardian™ Connect CGM, and 640G insulin pump to make it happen for me. Anticipating my 8am run, I set an alarm for 6am so that I can set a 2.25 hour temporary basal which will make sure my body has a lower amount of insulin leading into the run. This is a great opportunity to test, calibrate my CGM, and plan what I will need to eat before also. Fast forward to 7:30 and I'm about to get into the car and head over to the starting line. During this trip I might start to munch on a few carbohydrates that work best for 30-minutes of exercise. I want it to keep me steady during the run, because at the pace I'll be running at, it will start to drop.
Running beats through the headphones on. CGM alerts on. Blood sugar in check. Stash of snacks in the car. It's time to race. During the next 30-minutes I'm an athlete and not a Type One and should anything happen I know that Guardian™ Connect has my back.
Across the finish line, and stopping my watch, I find a shady piece of lawn to chill out and see how the blood sugar is going. Later on, I will record all of these stats because with all of the variables I'm able to figure out exactly what I've done before to help me plan for the future. The 640G and Guardian™ Connect allow me to use this information to give me profound confidence to tackle the challenges I decide to face.
I'm sitting in the café, quick glance at the CGM, about to dose for my smashed avocado and eggs, and licking the first sip of my coffee off my lips. Fuelling my athletic body with what it needs and knowing that any post-exercise lows will be bought to my attention 20 minutes before they might happen. What a fantastic spring morning and what an incredibly lucky way in which I can manage my Type One.
---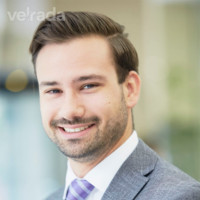 Matt
Living With Type 1 Diabetes
Diagnosed with Type 1 diabetes when he was ten years old, Matt is an avid runner who blogs about his diabetes management and athletic accomplishments on his personal blog Notorious T1D.
This patient testimonial relates to an account of an individual's response to treatment. The account is genuine, typical and documented. The views and opinions expressed are those of the patient or author and not representative of Medtronic or of any third parties referenced. The response other persons have to treatment could be different. Please consult with you healthcare professional for information on whether the treatment is appropriate for you.*The information provided in this blog is an individual account specific to the writers experience in the management of their own diabetes. Before considering any changes to your diabetes management you must consult with your healthcare professional.